Track lighting is a word that people use today to sound modern, sophisticated, and urban. Keep visiting one of your favorite art studios, living rooms, and boutiques. You're sure to come across a specific aesthetic Track lighting.
For those who are not familiar with this form of lighting, track lights are mainly ceiling lights that highlight different points. They are customizable when in place and are attached to the ceiling.
In track lighting, they highlight the essential features of a home or a specific place. They are the perfect way to get a feel for artwork, photographs, or unique architectural elements or to illuminate dark corners.
There are no limits to customized track lighting. Before buying or customizing track lighting, you must know the following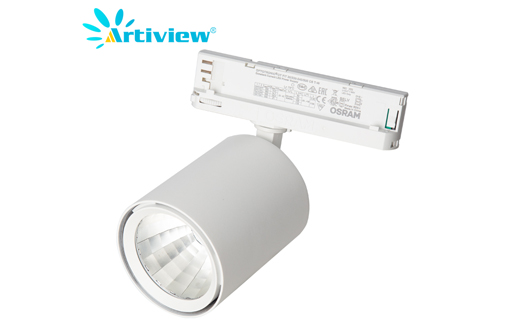 30w 35w Track Light Spot Light
What is track lighting?
It first came to prominence in 1961. Track lighting is a method of lighting in which the user uses a luminaire to connect to any location on a continuous track device containing electrical conductors. That is, as opposed to wiring wires directly to individual light positions.
You can use track lighting to illuminate every space from large dark rooms to productive industries such as art galleries, studios, boutiques, and beauty shops. There is no specific function or location for track lighting.
The most common type of track lighting is a straight track mounted directly on the ceiling. The second type of track lighting uses curved or custom-designed paths.
The benefits of track lighting
Especially when LED luminaires are used, this type of lighting proves to be a good choice in terms of energy efficiency.
The following are the benefits of track lighting.
Firstly, LEDs not only use 80% less energy than halogen lamps. The track system also focuses the light where it is most needed, thus avoiding over-illumination where it is not needed.
Another equally important benefit is the aesthetic and sophisticated simplicity of this lighting system.
Track lighting is a minimally invasive system both visually and aesthetically, especially when the colors of the luminaires and tracks match the room in which they are installed.
The tracks are made of metal or plastic materials that are not even visible to the naked eye. This gives greater importance to luminaires, which can come in different shapes, sizes and materials, as shown in the catalog.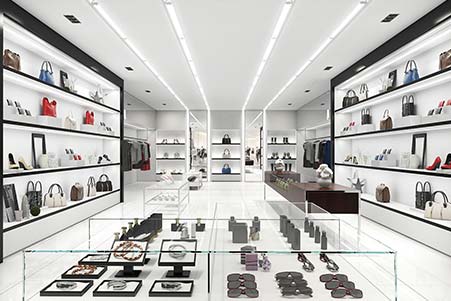 Fashion Lighting
Track lighting: design and energy efficiency
Track lighting systems are the ideal solution for perfectly illuminating large indoor spaces and LED lamps help to optimise energy consumption. In addition, LED technology allows us to create lights that emit warm or cool light. Although the most suitable solution for track lighting systems is definitely warm light.
Why warm light?
Because it helps to add atmosphere to the room. As the lighting system is mainly used in kitchens and living rooms, it is vital to create the perfect atmosphere of intimacy and joy.
The combination of LEDs and the design of the luminaire creates a combination of practicality and aesthetics that brings just the right touch of elegance to any room.
Elegance and energy efficiency go hand in hand in a quality product. Directing the right amount of light to where it is needed is always matched by a keen eye for energy efficiency.
A slim design for any space
Track lighting is perfect for small places, or if you don't have enough space. The slim design fits into any space. The ability to modify the orientation of each light allows you to task light multiple areas without needing too many lights.
Customization is another feature of track lighting: you can adjust or redesign the size and number of lights to suit your needs.
For further technical information talk with our specialist or visit our website https://www.ledpstar.com. We can help you to identify the best track lighting solution for your application.