Key points of track lighting system for customer's furniture store

Anyone with good taste knows that retail is different from department stores, the sales of furniture products have particularly high requirements for the environment of the whole store, and they often need to create a warm and natural atmosphere through careful design. When doing the lighting design of furniture stores, it is necessary to make clever use of led track lights to create visual guidance and attract customers.
We use Ctizen V6 led chip and very great reflector for white track light housing(our private mould), the color of light is very uniform and comfort, and the driver we use flicker free driver, customers feel very comfortable and relax in store.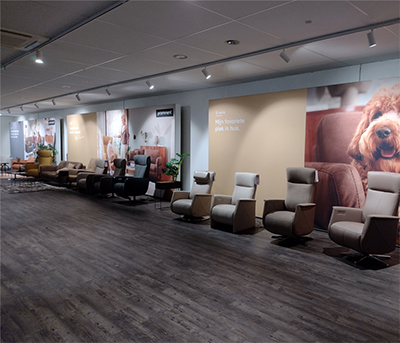 People accept information from the outside world, 83% is from the vision, led track spotlight is an indispensable part of attracting vision, the naked eye still has a strong phototaxis, like to go to the light place, in a slide position without difference in the shops, how to attract consumers to see and take the lead to approach?
The answer is light up!
We use 20W 150lm/w led track light replace general 30W/35W led track spotlight, at the same time to meet the brightness, to help customers save electricity, customers use 200pcs track lights, we help customer save more than 500RMB very month for energy charge.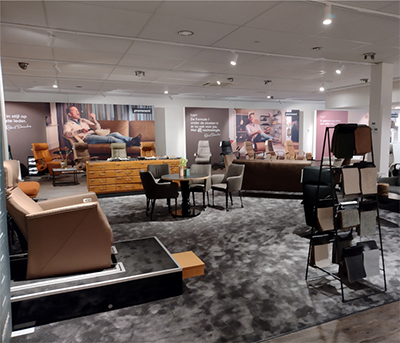 First of all, light introduces visual guidance, forming a visual order through the gradual entry of light in the store door or aisle, enabling consumers to follow the guidance of light, from seeing, to approaching, and then to enter. For example, the window and entrance lighting is an important means to guide consumers into the store.
Then there is product guidance, which means to create illumination distribution in different areas through the design of led track lighting system, to form a contrast between light and shade, to highlight the hierarchy of the overall space, and to direct consumers' eyes to products with high illumination. This is also the key lighting that we often say, and the ultimate goal is to help businesses achieve product sales.
On the stage of drama, strong contrast lighting is often used to "manage" the visual focus of the audience. The so-called "everyone's eyes will look wherever the light hits" is also the display of beauty everywhere the light reaches. This lighting design is widely used in window lighting.