2800K led track light for meat supermarket lighting
General Information
Feature
Installation
Download
General Information
| | |
| --- | --- |
| Power | 35W |
| Housing Material | Die-Casting Aluminum |
| Housing Color | Black(9011)/White(9016) |
| Housing Size | 90x200mm |
| Light Source Brand | Citizen/Luminus COB |
| CCT | Meat /meat + |
| Driver Brand | Tridonic/Osram/Philips/Boke |
| Beam Angle | 15/24/38/60° Reflector |
| Warranty | 5years |
| Track Adapter | 2/3/4/6wires |
| IP Classs | IP20 |
| Qty/Cartons | 12PCS/CTN GW14Kg |
| Carton Size | 42*32*31cm |
Lighting Feature
Power
CCT
CRI
SDCM
Luminous Flux
35W
2800K
Ra>80
<3
2625 LM(75 lm/w)
Ra>90
<3
2240 lm(64 lm/w)
Operating and Electrical
| | |
| --- | --- |
| Power | 35W |
| Voltage | 220-240V/50-60Hz |
| PF | >0.95 |
| THD | <15 |
| Flicker | Flicker Free |
| Certification | TUV/SAA/CE/CB/ENEC/RoHS |
| Dimmable | 0-10V/Triac/Dali/Push/Bluetooth/Wireless Remote |
Decription
We are led tracklight supplier. We have 8 years professional expenriences in led industry. We foucs on the tracklight for three years. We researched seven types tracklight recently. Our tracklight factory can make CRI80/90/97 tracklight. Use CRI 97 special tracklight can make the objects looks more real and beautiful. Our tracklight use famous brand driver like lifud /trodinic/philip/Osram. So we can provide five years warranty. And we passed the CE/RHOS certification. You can trust my tracklight quality.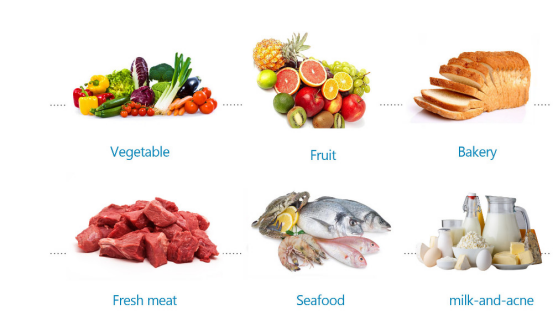 For surpermarket lighting ,it has different area .Powerstar lighting manufacturer advise to use different solution to do it .Then it will attract client's eyes and people will buy more necessary goods .we had research many years in fresh food lighting .we need to choose correct and suitable CCT and CRI options for fruit and vegetable ,fresh meat ,bakery ,seafish etc.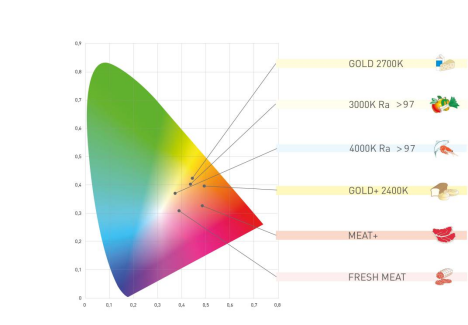 Powerstar lighting engineer do many market research .we get some professional special color lighting application data for all my clients .show you more details here .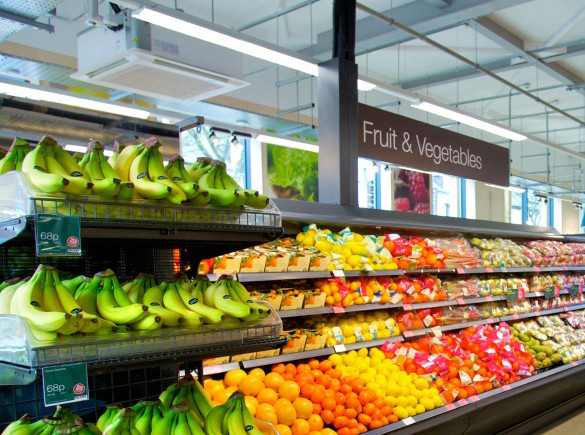 Fruits and vegetables look both shiny and fresh, highlighting the quality of the product and therefore appealing to customers. Lighting in the area not only ensures the perfect presentation of the product, but also considers the effect of temperature on the shelf life of the product. It is not appropriate to use a lamp that emits too much heat to cause the water loss of the fresh fruit and the loss of freshness of the fruit, meanwhile To be equipped with high color rendering CRI> 90 cold light source without ultraviolet and infrared radiation, and use track lighting as the key illumination. Such as the color temperature of the fruit area to choose a warm 3000K is better, the vegetable area is to choose cold color 4000K or so. The average illuminance reaches 300 lux, the illuminance of the key area should reach above 500 lux.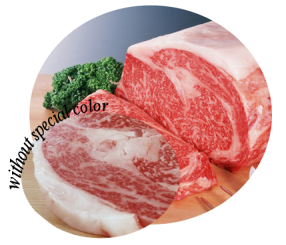 Fresh Meat
Shoppers generally identify the quality of meat and fish based on appearance, so light can be used to increase the appeal. With a special color lighting system, it makes tempting beef, juicy lamb and freshly harvested fresh fish.
While meat and sausage reds are emphasized by special color lighting, fat-containing white is still visible; cool white or blue light with intense contrast is used to make seafood more fresh against shiny glittering ice. The lighting solution is equally effective for sushi and sashim.Fresh meat is a special light designed to enhance the redness and thusthe freshness of meat products. It also accentuates the white of marbled meat, raising the contrast between red and white.
Frozen Meat
Frozen meat is difficult to showcase properly as ice crystals dull the redness of the meat, rendering it pale pink or blotchy. This is why frozen meat needs a special color. Special color for frozen meat that brings out the red and pink hues even if the meat is packed in protective transparent film. Thus, an impression of freshness is preserved, helping customers choose faster and feel better about about their purchase.

Bread and cheese&dessert
Are you looking for ways to make your food more appealing? Luxurious lighting highlights the rich color and texture of the product, bringing a tempting aroma.
Keep fragile cheeses using our zero-calorie LED track lights.
Baked goods look even more delicious with bread and bread rolls looking fresh under the golden light, which makes the food look fresh and delicious except with a CRI better than 97 and is the perfect choice for baking pastries 2700-3000K warm color temperature while R10 > 90 because it gives the perfect display of all your favorite golden appearance of toast.
NO UV and IR do not make bread to be pastry, sweating and fading. In illumination, 1000lux illumination level can well stimulate the customer, carefully selected, resulting in procurement.
For baked goods and other baked goods, according to the overall environment appropriate to reduce the illumination. Highlighting its beauty in bright light tends to make it easier for customers to make purchasing decisions.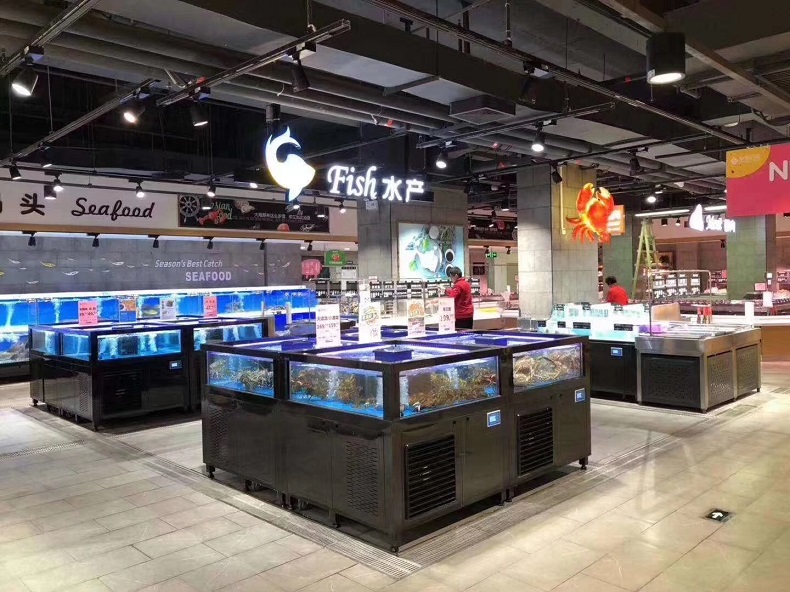 Fish&Sea food
The proper display of freshly harvested seafood makes a huge difference in consumer approval, in sales, in reduction of drip loss and shrinkage, and for food safety. Powerstar lighting team advise to use 4000k Ra>97 for fresh fish .and for frozen fish and sea food you can choose 6000k 96Ra for cool white lighting output .